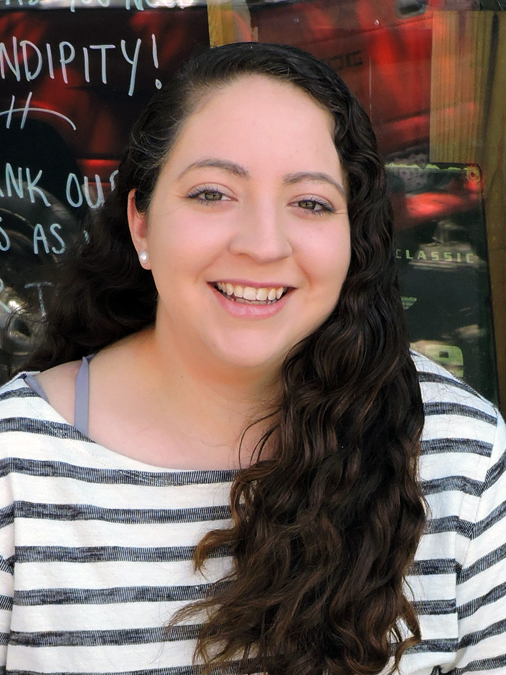 Has anyone else been feeling a little restless lately? I have. Whether or not you are still in a 'quarantine' state at home or a modified version of it, I definitely am.
  Due to the underlying health conditions of some members of my family, we are limiting the places we go and how often we venture out. As such, I have recently been subject to staring at all of the things that can or need to be done around the house.
  We recently purchased new furniture and, as a result, began rearranging the living room. We are also cleaning out our garage and placing shelves in rows for more smarter storage solutions.
  My mom loves to go Goodwill shopping and has brought many 'vintage' items home over the years that she couldn't bear to leave at the store.
  As such, we have a lot of items that, I would say, have serious potential. Many of which we rediscovered during 'The Great Cleanout,' as I will thusly name the current goings on in our house.
  A number of those items include lockers that mom procured from a school closure sale. Those purple monstrosities will soon be made new and not stray too far from their original intent. As such, in my restlessness, I will soon take on my first large-scale DIY project.
  Where did I get my inspiration, you might ask? Well, as I enjoy a bit of background noise while I work around the house, I was recently introduced to a show called "Flea Market Flip" on Hulu.
  I initially was not paying much attention to the show, but I began to tune in and I became hooked on its concept.
  In the show, two teams of two are given an hour to find a number of discarded treasures at a flea market. They then 'flip' those items by sprucing them up or turning the items into something else completely by using a bit of paint, sandpaper and some TLC. The teams then work to sell their refurbished items for the greatest profit at another flea market in New York City. The team with the largest margin of profit on their sold items wins $5,000.
  In one episode, one of the groups turned a ladder into a bookshelf. The team purchased the old ladder for $5. With a coat of paint and some cut wood for shelves, the ladder was completely transformed. It was so beautiful and such a creative idea. And it was CHEAP!
  I immediately got to thinking what I could do on my own. I have been looking for smart bookshelf options for years. And, as I do not have the money to spend on bookshelves that cost $185 each, I decided to 'flip' some shelves for myself from items already present at home.
  So, back to those purple lockers. After digging around on Pinterest, I came up with a game plan.
  First, I've got to repaint my room and find a color that will go with the light grey that I plan to paint the lockers. I'm thinking a really light green? For an indecisive person, looking for complimenting paint colors that I like is a monumental task.
  Then, I've got to purchase the wood to reinforce the siding on the lockers. I already measured out the shelves to fit inside the lockers, so I'll have to get those cut as well.
  After painting the lockers whatever color I eventually decide on, I plan on removing the doors of the lockers and placing the shelves at odd intervals within the lockers and creating storage solutions in the bottom of the lockers.
    Thinking on it now, I should probably measure their height and see how much space they will take up in my room…
  Of course, the refurbished creations of the teams on "Flea Market Flip" look easy, as, within the span of 45 minutes, they have found their items to flip, flipped them, and sold them. But, I am fully aware that things might not go as smoothly, or as quickly, as seen on TV.
  So, we will see how this goes. This will definitely be interesting!