The British government's Health Secretary has announced another 360 people have died in the country from coronavirus over the past 24 hours, bringing the UK's total fatalities toll up to 21,092.
Since the COVID-19 pandemic began, 719,910 virus tests have now been conducted in the UK with 37,024 performed since yesterday, 157,149 total virus-positive cases and 4310 identified in the past 24 hours.
Health Secretary Matt Hancock overnight also announced the UK would be offering families of frontline essential workers who die as a result of coronavirus during their employment a £60,000 ($115,000) support payment.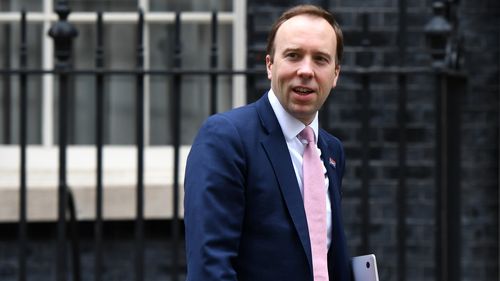 "Of course nothing replaces the loss of a loved one, but we want to do everything that we can to support families who are dealing with this grief," he told a daily press briefing.
"As a government we're looking closely at other professions that work on the frontline against coronavirus who also do not have access to such schemes to see where this may be required.
"This crisis has shown this country values so much our health and social care workers."
It comes as Hancock confirmed COVID-19 patients in hospitals around the UK have dropped slightly, there are now almost 3200 empty critical care beds and at least 42 per cent of oxygen-supported beds are available.